MELINA ASLANIDOU CELEBRATED AKTINA's 20TH ANNIVERSARY
WITH A MEMORABLE PERFORMANCE
Watch videos from this performance
On June 6, 2013 AKTINA Productions, presented with outstanding success its annual concert from the series Greek Music Journey featuring Greek singing sensation Melina Aslanidou and her band at the Kaye Playhouse at Hunter College in Manhattan, New York. The concert was the first major event for 2013 in celebration of the 20th anniversary of both AKTINA Productions and its sponsoring non-profit radio AKTINA FM. Aslanidou who was AKTINA's guest in two previous performances in 2010 and 2009 returned to New York for yet another unforgettable performance.
WARNING: All rights exclusively reserved by AKTINA Productions, Inc., for all photos posted on this website and they may not be reproduced, re-used by third parties without written consent and permission from AKTINA Productions, Inc.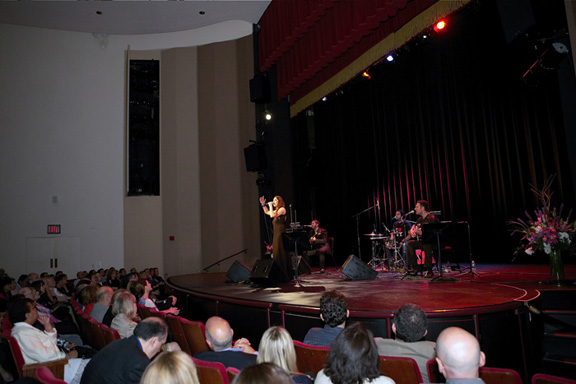 In a very beautiful setting enhanced with amazing sound and lighting, AKTINA FM and AKTINA TV fans and supporters from all over the Tri-state area of New York as well as from other states such as Boston and Washington gathered and enjoyed a very unique musical performance with Melina Aslanidou and her musicians who were invited from Greece to pay tribute and celebrate AKTINA's 20th anniversary.


The first part of the performance included a compilation of great hits from Aslanidou's personal discography featuring also her two latest hits Den Echo Diefthinsi (I don't have an address) and Kalokeri Agalia Mou (Summer in my embrace).


In welcoming the audience Melina Aslanidou thanked AKTINA for inviting her for a third time to perform in New York and congratulated the organization on its 20th anniversary and for its many important contributions and commitment in promoting and preserving the representative music of Greece in America. Furthermore, Aslanidou urged everyone to continue to support the organization so that it may continue with its important cultural mission of promoting the rich musical inheritance of Greece in America.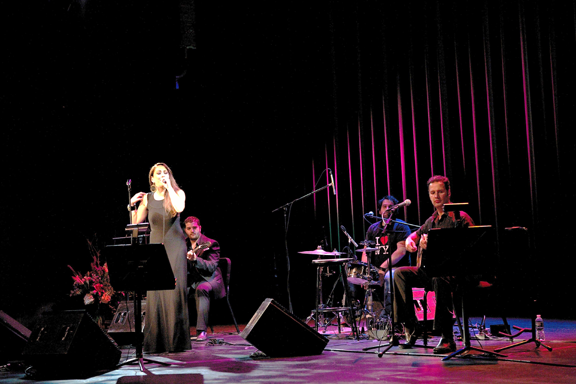 The second part of the concert highlighted everlasting hits from different representative aspects of the Greek music repertoire including folk songs from the mainland, the islands and even from Pontos.


People were engaged from beginning to end and there was a lot of seat dancing throughout the performance while the highlight of the concert was bouzouki soloist Andreas Karantinis who truly captivated the audience with his solos. Equally captivating were Manolis Androulidakis on the guitar and Andreas Sikkis on the percussion and fife instruments.
The performance ended with a greeting message from Elena Maroulleti, President of AKTINA Productions, Inc., and Executive Producer of the concert who thanked everyone for their attendance and ongoing support. Special thanks were also conveyed to Melina Aslanidou and to her talented musicians, to the theatre's Technical support staff their amazing work, to all sponsors who supported this concert and to AKTINA's dedicated volunteer staff. Ms. Maroulleti also announced that AKTINA will conclude its 20th anniversary festivities with yet another memorable concert on November 7th again at the Kaye Playhouse at Hunter College featuring the internationally acclaimed Greek star Lavrentis Machairitsas in his debut performance in the U.S accompanied by his band and singer Dimitra Papiou.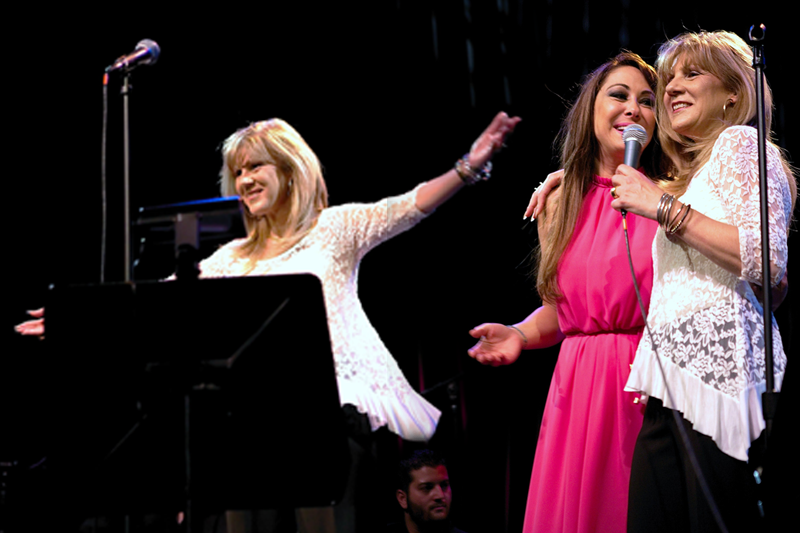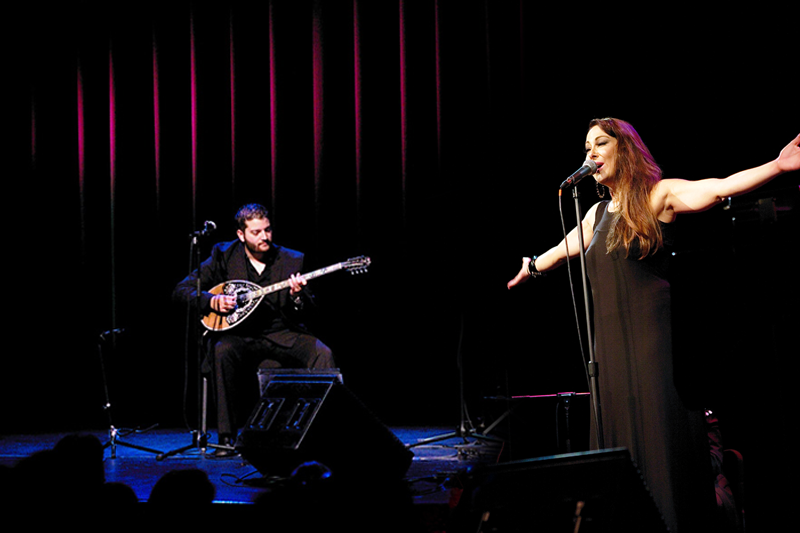 Greek Music Journey 2013 with Melina Aslanidou was made possible in part by Arch Capital Group (U.S.) and Astoria Bank. AKTINA's volunteer staff included, Elena Maroulleti, concert Executive Producer, Tom Stouras, video, Caroline Ioannou, Senior Production Assistant, Kosmas Vrakas, Elpida Tsoulogiannis, Michael Tribunella, Vlassis Anastasiou, Production Assistants.


Photos above by: Jack Li